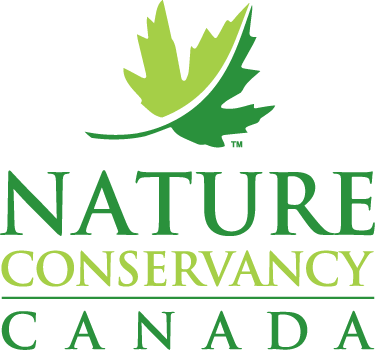 PHOTO: Canoe, Georgian Bay by Ethan Meleg
We are
all connected by nature
It is the foundation of our lives, and our memories.

You can help ensure that
our children and
grandchildren can always
enjoy nature in Canada.
The Nature Conservancy of Canada
Ontario Region
​
"We need to see people reconnect with nature. It makes you feel good."
BRETT ROGERS,
Filmmaker

We're a non-profit dedicated to protecting spectacular natural areas across Canada, so they'll still be spectacular for our children and our grandchildren. To identify, secure, conserve and restore natural areas across the country, we partner with landowners, corporations, conservation groups and governments.
​Since 1962,

we have helped conserve more than
1.1 million hectares (2.7 million acres) of ecologically significant land across the country. In Ontario, we've conserved 72,000 hectares (180,000 acres). All to protect the natural connections that are all around us. And we're not stopping there.
PHOTO: Eastern Bluebird in Carden Alvar by Scott Francis
Hi, we're
The Nature Conservancy
of Canada
NCC is Canada's leading private land conservation organization.
​
"It's real and it's permanent. It's for us and future generations. It's now and it's local. It's something to be thankful for."
DAVID PHILLIPS,
Senior Climatologist,
Environment Canada
​Species
​NCC has conserved habitat
for over 40% of Ontario's
species at risk.
​Old Growth Forests
​NCC has protected some of Ontario's best old-growth forests, including Backus Woods and Peter's Woods.
​water
​NCC has helped acquire nearly 300 kilometres
of Great Lakes shoreline.
​Prairies
​NCC is the steward of the world's largest Black Oak savannah, located on the Rice Lake Plains.
​Wildlife Corridors
​NCC is keeping major wildlife corridors – like
the Frontenac Arch –
wild and intact.
​Islands
​NCC is a key partner conserving the world's largest freshwater archipelago in Georgian Bay.
PHOTO: Kids discovering in Rice Lake Plains, NCC
BACKUS WOODS
CLEAR CREEK FOREST
LAKE ERIE FARMS
ALFRED BOG
LATHROP NATURE PRESERVE
CARDEN ALVAR
MINESING WETLANDS
HAPPY VALLEY FOREST
PELEE ISLAND
GILLIES GROVE
82% OF CANADIANS
LIVE WITHIN 100 KMs OF
AN NCC PROJECT.
Connect with nature.
Here are some of NCC's top sites in Ontario:
​
"One of the guides was lifting a piece of wood and underneath was hiding a fire red salamander. I had no idea that Canada had something as exotic as that. What about the kids?"
JANET WILLIAMS,
Author | Yoga Instructor

Michael Hunter,
RBC Program Manager
Last year,


NCC engaged 1,800
Conservation Volunteers, who contributed over 10,000 hours to more than 230 projects across the country.
We employed 46 Conservation Interns to help with stewardship activities on our properties.
Over 100 school children experienced our nature reserves through NCC's Nature Days program.
Countless hikers, snowshoers, bird watchers, and more visited our properties to connect with nature.
​
"If I can get my daughter to understand growing up that her choices, small things can affect change and see the impacts on a greater scale. Everything we do in our lives is connected, at one point, to nature"
TIM ROLLWAGEN,
Educator | Storm Chaser
The Great Lakes form the largest freshwater ecosystem in the world.
We depend upon these lakes, rivers, wetlands and forests for our drinking water, to grow our food, build our communities, for well being, recreation and as arteries of trade.
Between 2007 and 2020 NCC will invest more than $160 million in the Great Lakes Basin to protect and restore habitat for Ontario's wildlife.
The forests, shorelines, wetlands, and groundwater areas that NCC protects today feed into and influence the Great Lakes. By conserving these areas for the future, NCC plays a significant role in safeguarding the world's largest freshwater resource.
​
"Come and walk with us. Don't read about it. Come and walk with me. You will fall in love with nature."
MIPTOON,
Nawash Elder
Whether you love exploring the great outdoors, or just love looking at pictures of it on your wall, we are all connected by nature.
It's our home. It's our playground. It's
our future. And we're working hard to keep it that way.
Connect with nature. Connect with us.
We'd love to have a conversation.
Yours truly, the Nature Conservancy of Canada.
Email us
Like us
Follow us