"Everyone should take two trips to the wilderness each year, each of six months duration."
-Ernest Thompson Seton, (1860 - 1946) Noted author, wildlife artist, founder of the Woodcraft Indians, and a founding pioneer of the Boy Scouts of America.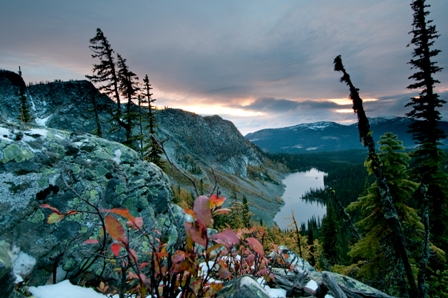 Darkwoods, BC (photo by Bruce Kirkby)
Perhaps Ernest T. Seton's advice is unrealistic for you. It certainly is for me! Yet we can all benefit from reconnecting with nature.
Taking Time for Nature

Happy Canada Day! This summer, we're inviting you to celebrate our beautiful country by taking Time for Nature.
In July, Nature Conservancy of Canada (NCC) staff across Canada are taking our own Time for Nature to celebrate NCC's 50th anniversary.
We want to encourage you to do the same!
It can be as simple as spending an afternoon in your nearest park, painting a picture of a balcony plant or climbing a tree. Maybe you and your family can visit to an NCC property during your summer holidays.

It's thanks to your support that we're able to protect so many important natural places across Canada so that we can all enjoy them today, and our children and grandchildren can enjoy them in the years to come.
Thank you for being a part of our force for nature.
See you outside!


Teva Harrison
Manager, Supporter Development
P.S. Visit our website to read about NCC's work across Canada, and visit us when you're taking time for nature this summer!
Share this message: Tweet | Share on Facebook